"Call your senator and tell him he's so full of shit his eyes are brown!"
I hung up the phone.
"They aren't open." I echoed to the room.
We had called our favorite tender at our favorite bar to see if we could throw back one more beer and throw down a couple extra twenties for the staff before the state shut everything down. From the sounds of it, we were too late.
Flash forward one hundred years, and a five pound bag of rice and here we are. Maybe it's only been a month, but I know I've had my fill of rice, and I've read every Tiger King tweet that exists.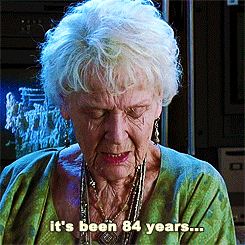 The bars and restaurants are still closed, but Ohio just issued an "emergency order" to allow carryout alcoholic drinks. Honestly, we already have drive through liquor stores so it was a slippery slope anyway. Governor DeWine was quoted as saying, "This was in response to requests from restaurants who have a liquor license, but also, I suspect, from some of the folks out there who do carry out with these restaurants."
And, I have to say, he suspects correctly.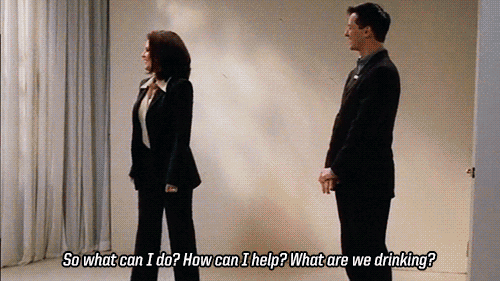 What does this say? Why is this important?
This "emergency" order, as absurd as it sounds, says that our politicians are listening. This purple Midwestern state, full of buckeyes and ranch dressing, participated in collective action. It might have been an oddly specific area of focus, but the people have spoken and they created change. The birthplace of aviation, Neil Armstrong, and small appliances, collectively convinced our governor that carryout tacos aren't delicious enough without carryout margaritas. We put down our corn on the cob, combined our voices and said that our small businesses deserved to temporarily serve us hard liquor in to-go cups because their livelihood depended on it.
This order is proof that participating in democracy works. Voting matters. Tweeting at your mayor matters. Knowing who sits on your local school board matters.
So whether you're calling your senator to tell him "he's so full of shit his eyes are brown", or you're calling them to tell them you believe access to health care is a universal right, it's important to tell your story. If we can get to-go cups of liquor, we can get insurance to cover pre-existing conditions, and teachers equitable pay. We can protect survivors of sexual assault, and keep their perpetrators off the bench. If we care this much about our restaurants, we should care this much about our schools.
I know that I care about both.
So Ohio, coronavirus may have thrown us a curve-ball, but it did not cancel the game. Grab yourself a to-go margarita and file for your absentee ballot today.  It's the only way that you are able to vote.
Deadlines:
Deadline to request absentee ballot: April 25, 2020
Deadline to postmark mail-in ballots: April 27, 2020
In-person voting for Ohioans with disabilities: April 28, 2020
Deadline for mail-in ballots to be received: May 8, 2020